Elizabeth Shatner Partners with Fotomoto to Offer Online Purchasing

Western Series
Now as you admire the great pieces of artwork in the Collections and Gallery sections of this site you will notice the Fotomoto bar appear when you have opened a thumbnail for larger viewing. Using this bar you can order prints or cards and even send free e-cards. There are a huge range of printing options and formats available from Fotomoto including but not limited to small cards, large posters and even "gallery ready" canvas artwork.
Elizabeth takes great pride in her artwork and is very happy to be able to share them with you all and offer you the ability to take home a piece of her amazing collection today!
For purchasing instructions please click here.
Visit http://www.elizabethshatnerart.com/ to view and purchase Elizabeth's Artwork.
Find us on Facebook at http://www.facebook.com/LizShatnerArt?ref=stream
About Elizabeth Shatner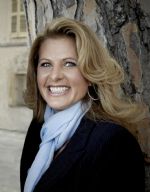 ELIZABETH SHATNER, Photographer/ Digital Artist, presents "Art by Nature". Elizabeth Shatner, wife of actor William Shatner, will be the first to tell you, she never really had the passion for photography... but always a true lover of nature, with the intrinsic vision and the good fortune to see and appreciate the beauty nature has created. Over ten years ago, she had the opportunity to travel on a photo safari with Bill (a camera equipment aficionado) and two nationally known photographers, Joanne Kalish and Joe DiMaggio. Those weeks were instrumental in Elizabeth's journey to familiarity with a digital camera and the path to photography.
Elizabeth is a professional equine judge and former professional horsewoman. She has always had an infatuation with nature – searching for shells, four leaf clovers and beautiful horses. She states that the activity of looking for a specific artistic shot resembles judging a horse show. It's rewarding to observe nature's beauty, and to share her vision and interpretation with others through her work.